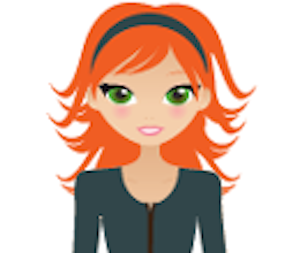 It's five answers to five questions. Here we go…
1. Are laws encouraging people to come to work with COVID symptoms?
My sister works in a nursing home that had been COVID free for months. They got their first outbreak a few weeks ago and traced it back to a new hire, who came to work after loading up on Tylenol because she had a fever. Her mother, with whom she lived, had tested postitive and she caught it from her mom.
Why would she do something so dumb as to come to work at a nursing home with a fever when her mother tested positive for COVID? Because her employer requires everyone with a fever to stay home unpaid until they get a negative COVID test. And because the city they live in is slow to adopt testing, test results can take 5-7 days. So this young new hire who is trying to pay bills for her family and just got a new job was afraid to call out with a fever because she knew she'd have to spend at minimum five days home, unpaid.
I know in Normal Times this is legal, but I had assumed the CARES Act allowed for people to get paid time off due to COVID. It apparently excludes healthcare workers specifically. This seems outrageous, as healthcare workers are some of the most at-risk to catch and transmit this virus!
Is this right? If so, I can direct my outrage at the government as opposed to her employer. I doubt they are far from the norm in terms of no work/no paid for PRN clinical jobs. I was thinking that even though they were excepted from the CARES Act, they may be at least able to claim unemployment for days not worked due to COVID.
Yeah, this is a thing, and it's a problem.
You're thinking of the Families First Coronavirus Response Act (FFCRA) rather than the CARES Act (which is the unemployment expansion). FFCRA gives you two weeks of paid expanded family and medical leave if you're unable to work because you're quarantined (via a government order or on the advice of a health care provider) and/or experiencing COVID-19 symptoms and seeking a medical diagnosis. But it only applies to employers with fewer than 500 employees, and your employer can exclude you from it if you're a health care provider or emergency responder.
But you're right that people not covered by that law should be eligible for unemployment under CARES — it makes people eligible who aren't working because they have symptoms or have been advised by a health care provider to quarantine.
You're also correct that the system has so many exclusions that a lot of sick people will come to work anyway because they can't risk not getting paid, which is exactly what happened here. And you're right that it's particularly troubling that health care workers are one of those exclusions.
2. Getting permission before asking people for references
A friend (my boss) recently resigned from his position and is looking for new work. He has asked me if I believe that he should ask for a job recommendation from the owner of the company. The owner is a micromanager and a dual reporting boss for my friend, and is a bit "upset" about his resignation. I told him to give it time, but he did an amazing job for the company (and gave them four weeks notice of his resignation).
The bigger question is that my friend believes he needs to ask the owner if it's okay to ask others in the company for their recommendations. I am very confused by this and do not believe he needs permission to request recommendations from colleagues who he has worked with for 7+ years. That sounds way too controlling. These individuals are all senior-level positions and while they are all pretty weak when it comes to standing up to the owner, I would hope that most can find it within themselves to be professionals in their own right. What do I tell him?
He doesn't need permission from the owner to ask others who work there for recommendations! If the people he asks feel they need the owner's sign-off, they can decide that on their own and seek it — but as the person requesting the reference, your friend doesn't need to do that part for them.
There are some situations where a company might not want employees giving references without clearing it with someone else first. For example: let's say I fire Joe for poor work quality. He worked occasionally with the COO, so he asks her for a recommendation. She figures he's a nice guy and she didn't work with him closely enough to see the problems with his work, so she writes him a positive recommendation, figuring it's a kind thing for someone looking for work. Then Joe sues, alleging that the real reason he was fired was because of his religion — and as part of his case, he points to the recommendation from the COO praising his work. That can undermine the company legally — so in some cases employers do want control over what kind of references are provided.
But that doesn't sound like the situation here, and even if it were, it would be between your company owner and the people being approached for references. Your friend doesn't need to seek the owner's permission himself.
3. Should I include work about a BDSM dungeon in my portfolio?
I am currently in grad school for journalism. Earlier this year, I completed an article for class in which I followed the leaders of a local BDSM dungeon (with their permission) over an extended period of time and looked at the ways that they had adapted to coronavirus, including instituting CDC guidelines at the dungeon's last pre-quarantine play party and holding weekly Zoom groups over the last few months to discuss a wide variety of philosophical and practical topics about the lifestyle. The content is maybe PG-13 at most.
My professor loved the article, and I'm personally very proud of it as well. It's easily the most thorough reporting and some of the strongest journalistic writing I've ever done, and it was a labor of love. I'm wondering, though, if I should include it as part of my portfolio website. I'm applying for jobs at places that aren't "alternative," but the rest of my portfolio website's content is "lighter," so to speak. What do you think?
Assuming you're applying to journalism jobs, go ahead and include it. You let me see the piece, and it's fascinating, well-written, and in no way overly racy. It's an article that could appear in a mainstream newspaper. You're fine.
If you're applying to jobs outside of journalism, I might worry more about hiring managers thinking, "Huh, why is this the sample she chose in a professional context?" — but journalists get that you're going to write about a wide range of human behavior, some of it more titillating than others.
4. Employer has been recording all our interviews
I've been actively interviewing for jobs the last couple months. As you can imagine, it's been mostly Zoom or other video chat interviews One company recorded every meeting we had. This felt a little weird to me, but I did not say anything about it.
I'm a little concerned this could be used against me down the road. Will they play it back and say "you said you could do XYZ?" Will they play it back and use the ideas I had or suggestions I made and realize they don't need me? I'm wondering your thoughts and what you would have said to stop recording if you think that's the best course of action.
Some companies record virtual interviews so that other people involved in hiring can review interviews without having to attend themselves.
They're not going to play the recordings back after you're hired and take you to task for misrepresenting your skills (or if they did, they'd be really weird; that's a not a thing that normally happens). And if they're unethical enough to steal your ideas, they can do that without recording you. I wouldn't worry much about this.
5. A four-month resume gap
On my resume, I have excluded a job from eight years ago that I was at for four months. It was a professional, career-type job, but short-lived for a variety of reasons — not a great fit, big company re-org right after I started, a different (dream) job sort of dropped in my lap. At 15 years into my career, I've switched to using years, not months for positions on my resume (Widget Builder 2008-2012, Widget Designer 2012-2017, etc). My question is on how to handle online applications that ask for both a resume file and a job history entry in their interface, with months and years. Do I include the four-month position and have the site's job history not match my resume? Do I exclude it and make it look like gap in my employment? Do I add it back to my resume? Something else?
Exclude it from both. No one will care about a four-month gap from eight years ago.